Zeeuws Maritiem MuZEEum – A Must-See When You Visit Amsterdam
Planning a trip to Amsterdam? Then you're probably looking into all the great attractions the city has to offer. Of course, you don't want to miss out on seeing Van Gogh's masterpieces, Anne Frank's secret hiding place, or taking a boat tour along the canal district, but be sure to take time to visit other Dutch cities too. If you're interested in finding out more about maritime history in the Netherlands, then the Zeeuws maritiem muZEEum in Vlissingen is definitely one to add to your list.
Experience Holland's maritime past and present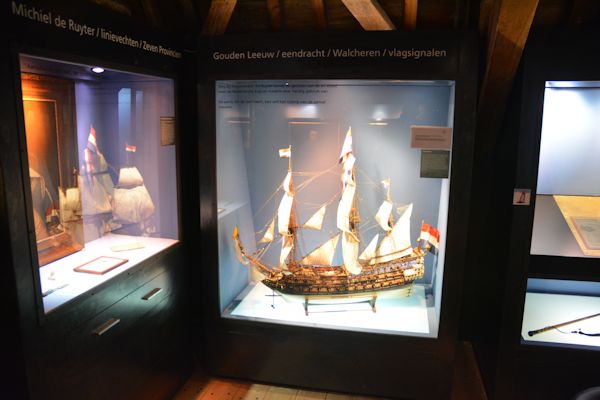 Water has always played an important role in the Netherlands. Not only are the Dutch famous for reclaiming large areas of land from the sea, they have a rich naval history – from battles fought at sea to numerous voyages of discovery. At the Zeeuws maritiem muZEEum you will discover how water helped shape this part of the world and get to know key figures from Dutch naval history, such as Michiel de Ruyter, one of the most skilled admirals to have ever lived.
Plan your visit to Zeeuws maritiem muZEEum
The Zeeuws maritiem muZEEum is a fun day out for all the family, with activities and exhibitions catering to all ages. The museum is located just a train ride away in Vlissingen, a picturesque town in the southern province of Zeeland, known for its pristine beach and one of the longest promenades of the Netherlands. After visiting Zeeuws maritiem muZEEum, the best way to see the sights is by rental bike, which will allow you to explore the town, coastline and surrounding villages. There are plenty of culinary delights to be enjoyed too – from fresh seafood to some of the best fine dining in the country.
Where to stay?
Whether you are visiting Amsterdam for a few weeks or just a few days, finding accommodation to suit your needs will make your stay all the more enjoyable. Amsterdam Hostel Leidseplein is a great option for those looking for an affordable and comfortable night's sleep in the very heart of the city.